This past weekend my family and I ventured to the Cascade mountains in Washington State for our annual Thanksgiving holiday.  I've had an itch for some time to get out at night and photograph water, so I set my sights on nearby Cle Elum Lake as the perfect spot for an evening of shooting.   
Photographers often capture cityscapes or star trails at night, but long exposure night photography is a wonderful way to also capture a landscape or body of water with a dreamy, atmospheric quality.  I have only tried long exposure night photography one other time so I am very much a novice, but I was eager to give it a go in such a beautiful setting.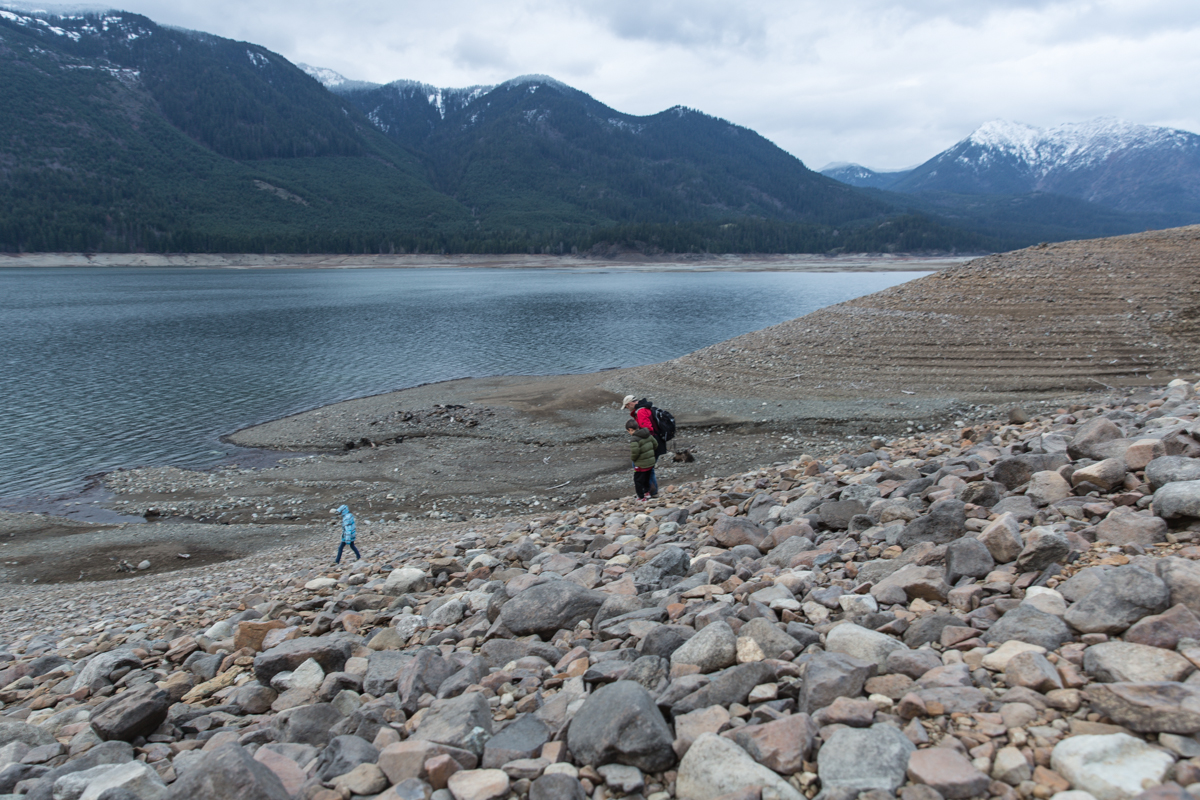 My husband and two sons drove out to the lake at about 3:30 pm to do some location scouting and get my equipment set up before the sun went down.  Cle Elum Lake is unique because it is a natural lake and also a reservoir.  This time of year the reservoir is very low so we had the exciting adventure of climbing down along the dried up lake bed, perhaps 80 feet or so below the usual height of the shore.  My boys loved seeing the "inside" of a lake.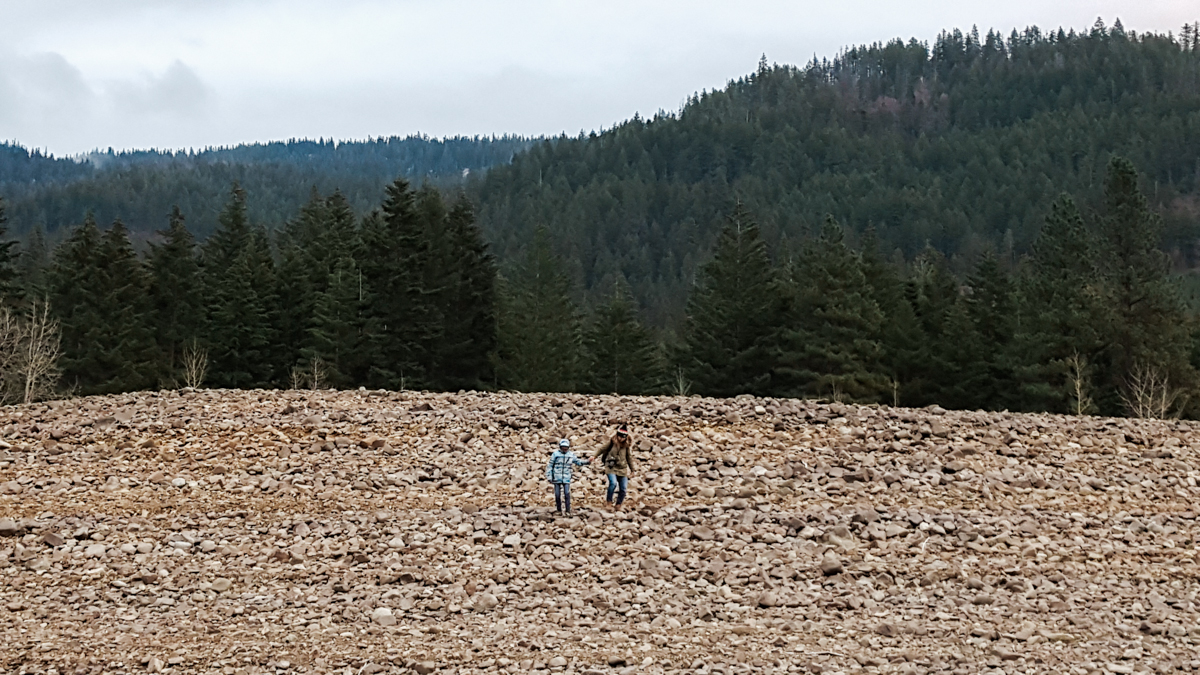 I brought my tripod, my 20mm lens, and my shutter remote.  Any movement of the camera while the shutter is open will ruin the shot so it's important to not touch the camera during exposure.  I did lots of test shots to try to decide on which composition I wanted before the sun went down.
The first few shots were nice but the sun wasn't low enough to allow for the super long exposure I was hoping for.   This image (below) is pretty but I wanted even more softness on the water.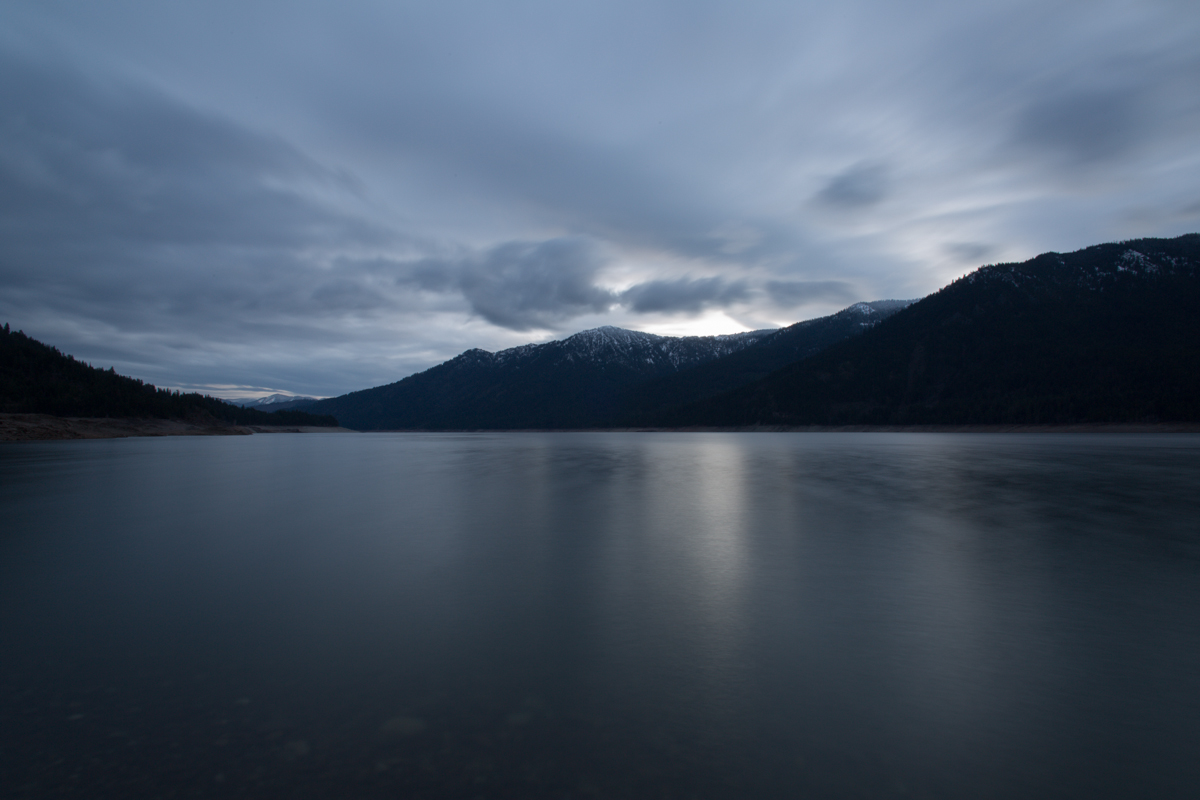 The boys entertained themselves with throwing rocks in the lake and I played around with a few more compositions while we waited for it to get darker.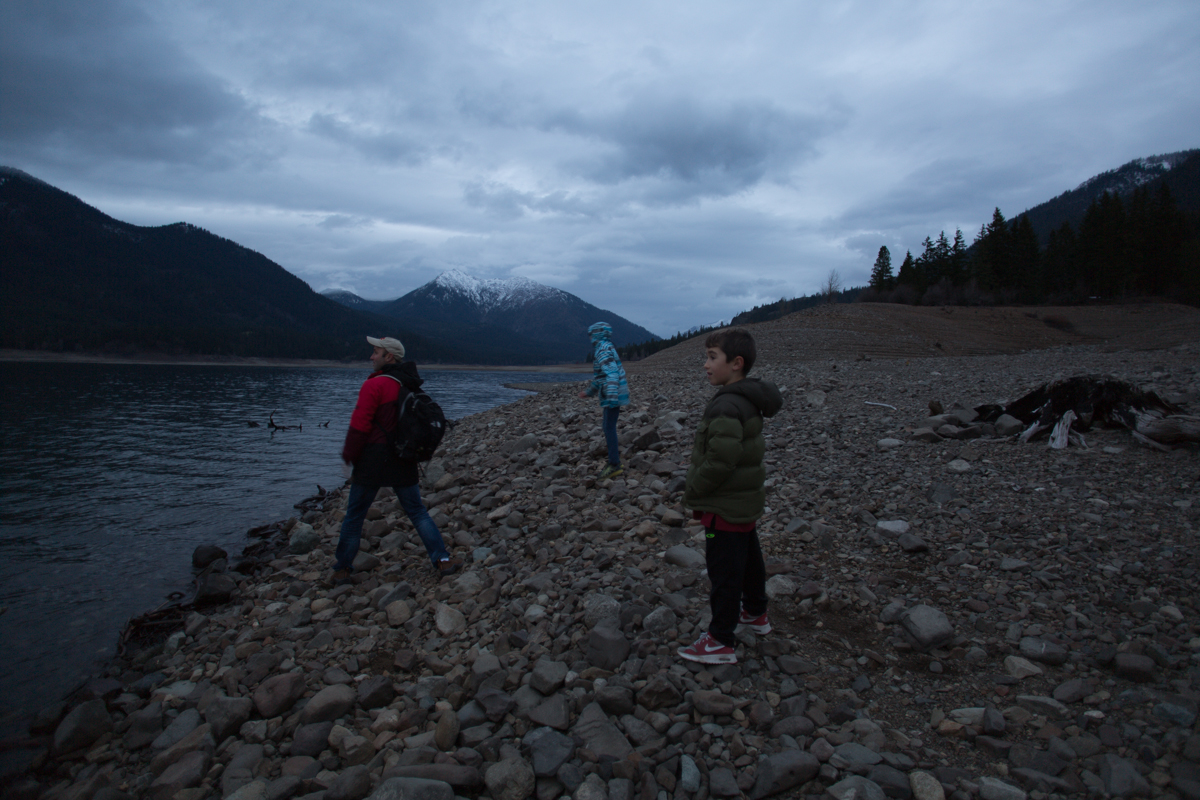 About 15 minutes later it was finally dark enough to use the bulb function on my camera.  This allowed me to hold the shutter open as long as I wanted.  Experienced night photographers have a sixth sense about how much exposure they need to get the effect they want.  I am still in the learning stages so I gave my young assistant my phone and asked him to time my exposure.  You can see him sitting on the ground beside me with the tell-tale glow of an iPhone in his hand.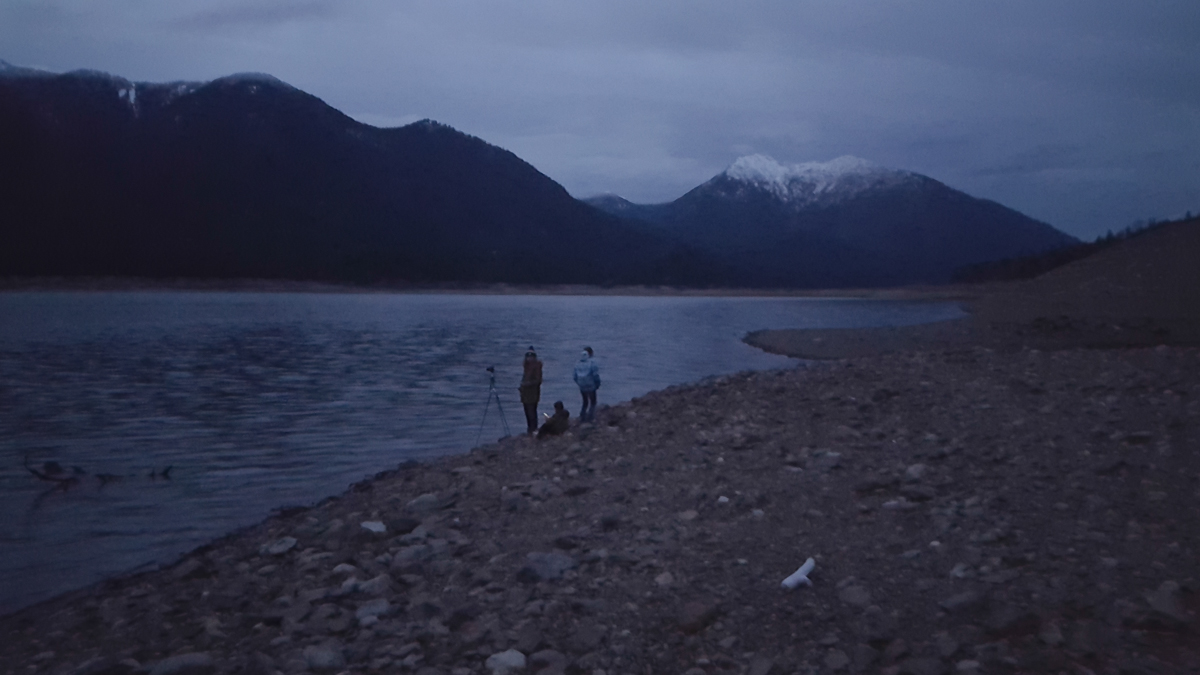 And here is the final shot.  Silky smooth water, detail on the mountains, and an ethereal sky.   If I could do it all over again, I would expose this just a touch longer, but overall I am really pleased with the final product.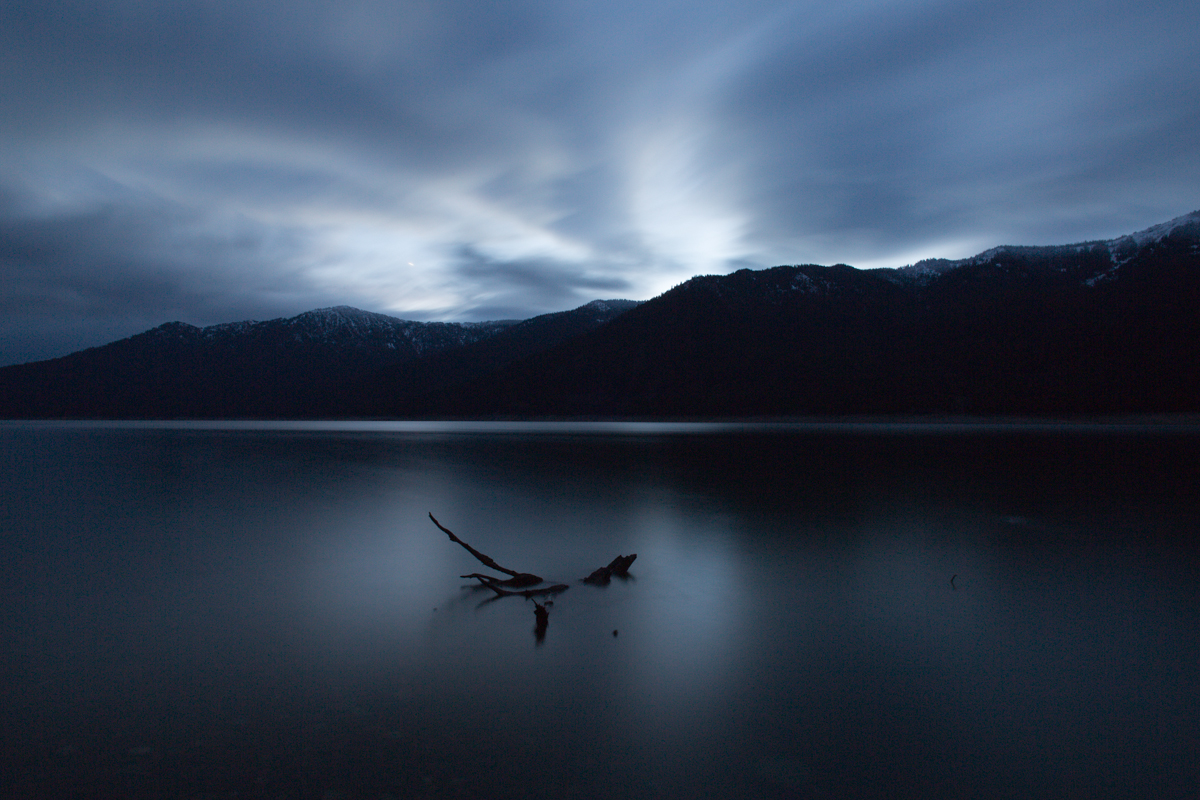 Have you ever tried your hand at night photography?  Winter is a wonderful time to experiment with it since the sun sets so early.   On this night, we were packed up and driving away by 5:15 pm.
I hope this inspires you to try on your own.  Please do report back if you have a go!
xxoo